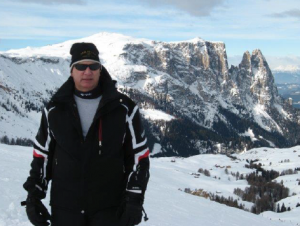 Ladies and Gents,
Spring is here. So get out on the golf course, take a hike in the mountains or just smell the blooming flowers. Summer will be here before we know it so looking forward to the beach at the jersey shore.
But it is also a busy time for the Ski Director. The 2016 ski season is in full swing for me. I passed on a proposal for Mammoth Mountain (club was never there) in California due to the drought. Sun Valley (club there in 2005) in Idahowas next, but staying up at the Lodge or Inn was very pricey at over $2,000. So I passed for that location. I am now working on
Banff (club there in 2005) in Canada as our next choice.
For Europe, I'm waiting on quotes for Morzine in the Portes du Soleil ski area spreading across France into Switzerland. I'm hoping to firm things up and crossing my fingers that the exchange rate works for us now.
At the recent Ski Show, I also asked a Travel Agent to work us up a quote for New Years in Quebec since New Years Day is a Friday and it would make a nice 4 night weekend. So stand by, announcements are forthcoming.
Hit'm straight and hit'm long.
Your Ski Director,
Ed Tideman